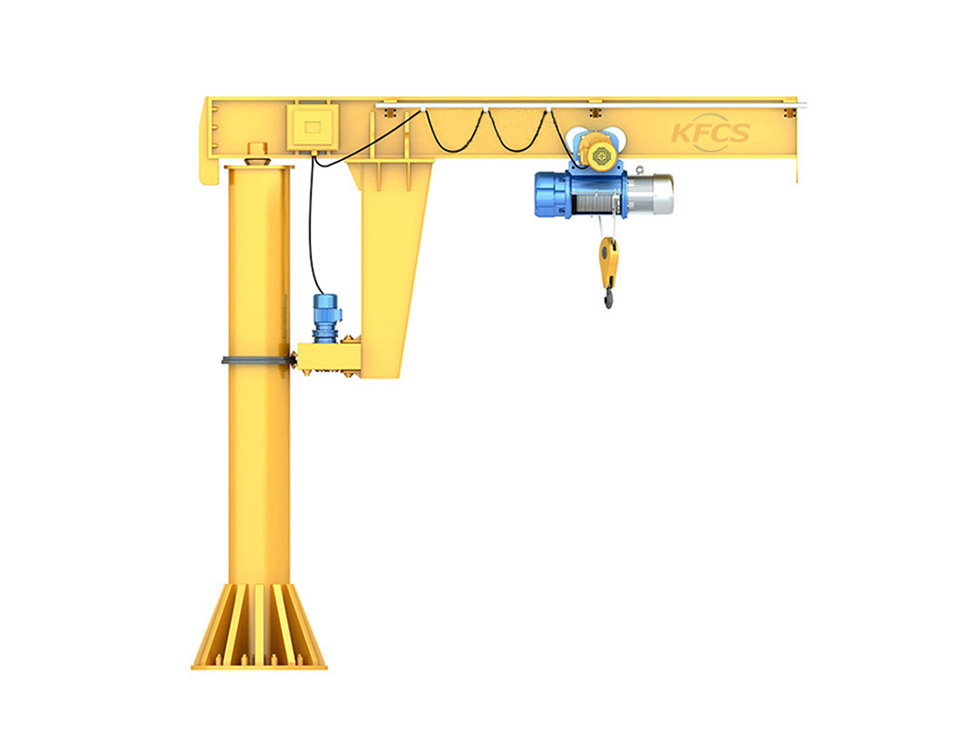 If you've never seen a jib crane before, they look kind of like an upside down letter L.
They are usually floor mounted via their own dedicated support or to a building's support beam.
Jib cranes are usually equipped with an electric chain hoist and are able to be rotated by hand. This makes them very efficient at doing many lifts over short distances.
These types of cranes are typically used in production and assembly lines, factories and mines.
Their lifting power is not as great as that of some of the other cranes on this list (usually capping out at one ton).
Still, due to their high reliability and ease of use, they make for an excellent choice for short distance needs.
Jib Crane Cost
A one ton floor mounted jib crane will cost you around two thousand dollars.
The more weight you need it to lift the more expensive it will be, but remember that they don't go much higher than a few tons.