A self-supporting crane can perform the most demanding overhead lifting tasks. The self-erecting crane can be mounted on any common 15 cm thick reinforced concrete floor without applying pressure to the roof structure of the building, and can be easily expanded with the expansion of the center of the workcell using preformed modular design structures. In the domestic supply of the product is steel, from the weight of 75kg-2000kg, the total length of the main beam can reach 10m.
Easy to install, transfer and expansion.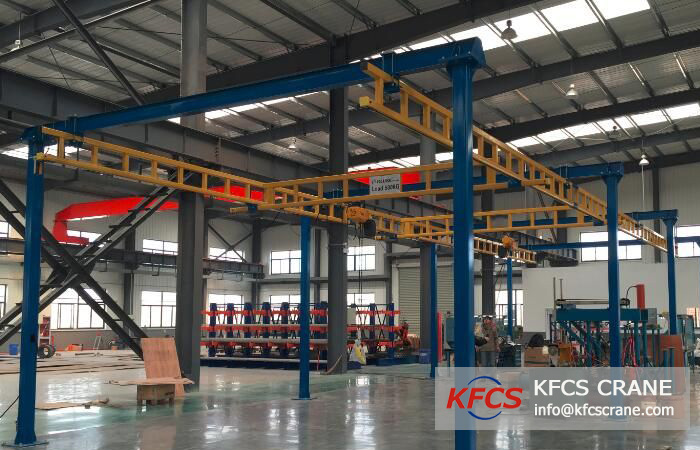 Compared to traditional beam cranes, the design of enclosed rails is only one-third.
The truss-type rails are designed for greater span and more flexibility in the mounting layout.