Perfect choice of material. No wear. For your production under clean room conditions.
It is important, particularly in the pharmaceutical industry, to guarantee safe, sterile production and to make sure that the product quality is not impaired by airborne contaminations. This could have fatal consequences in the case of medicine and pharmaceuticals, depending on the degree of contamination.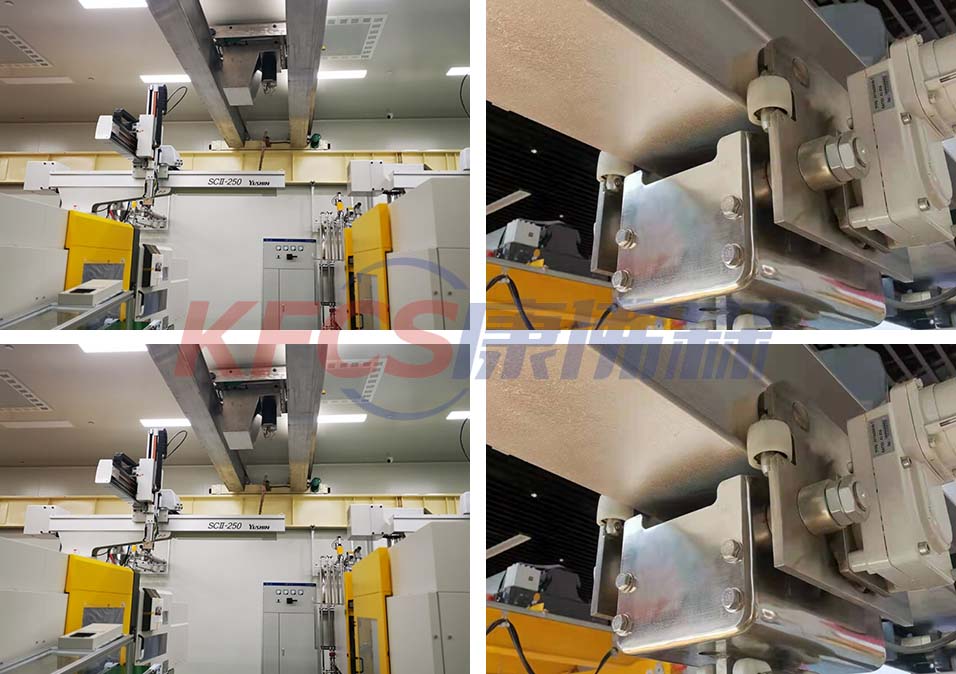 All components of our clean room cranes have been optimized for clean-room capability. We ensure that your products can be manufactured in the highest possible quality while increasing your production efficiency. Extra effort for conversion, servicing and maintenance becomes unnecessary thanks to a clean room crane.