KUNFENG provide a range of overhead material lifting and handling equipment that is optimised for use in the food service applications.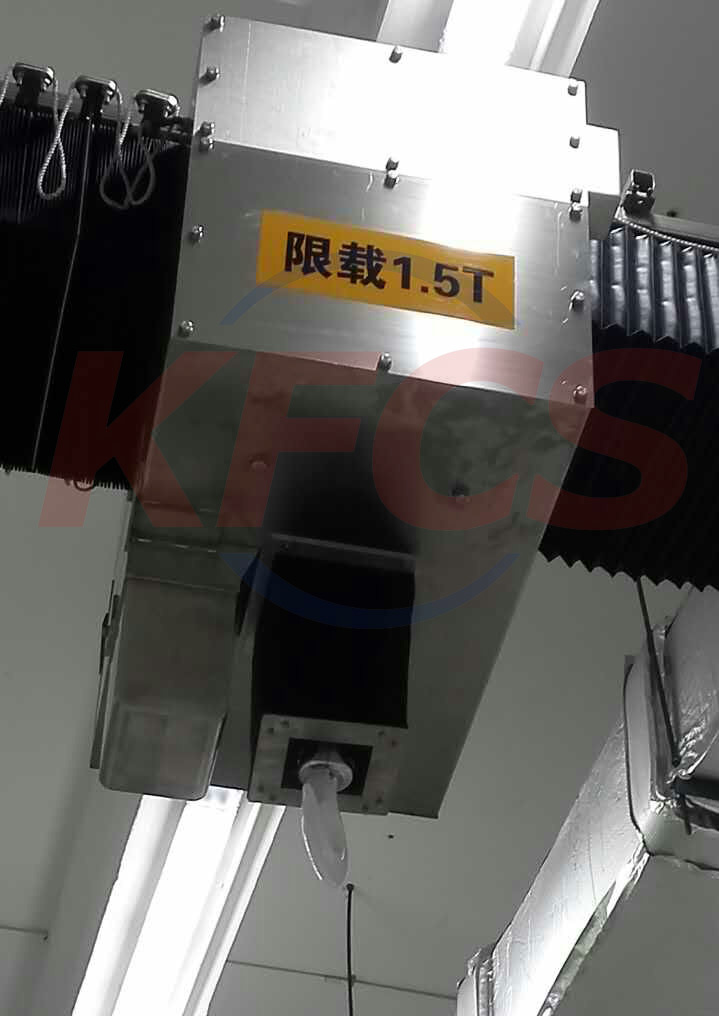 Hoists and lifting equipment for the food industry are not necessarily classified as 'clean room' as clean room hoists are designed to work in a clean atmosphere where air is filtered and purified and the hoist is routinely wiped down to prevent a build up of dust.
Food grade hoists are designed for use in clean environments like commercial kitchens and mass production facilities. A hoist for the food industry requires stainless steel components and corrosion-resistant surfaces, and is intended for use in a room that is water sprayed and chemically sanitised regularly.
Lifting equipment for the food industry also uses food grade lubricant so in the event oil drips from the seal, the product would not be contaminated.