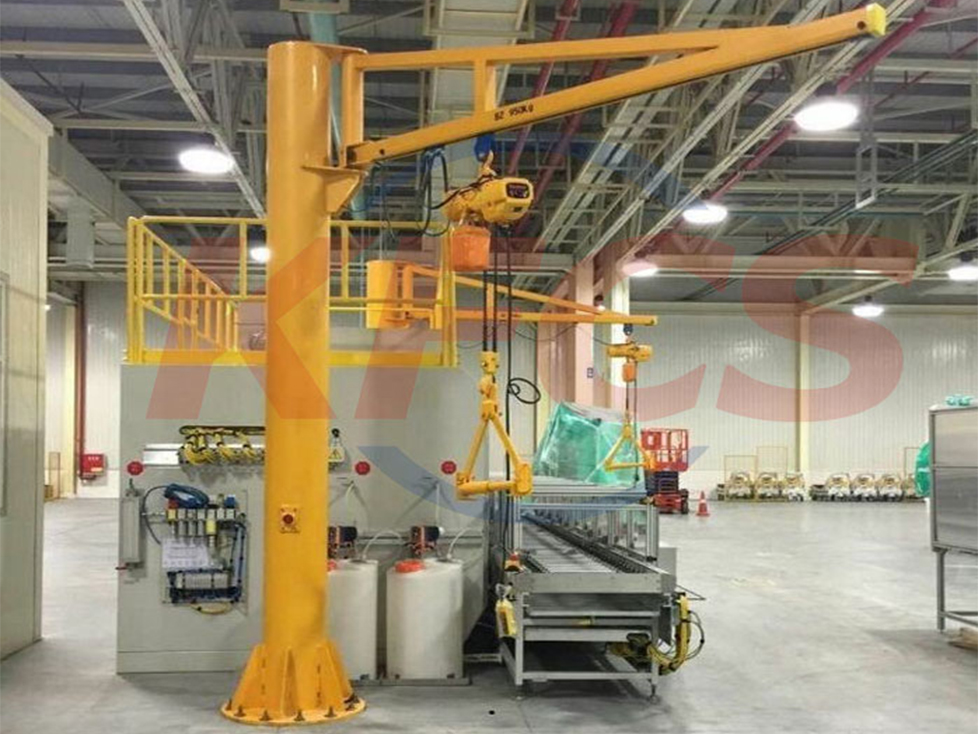 Intelligent folding arm hoisting intelligent auxiliary hoist
Knuckle jib cranes can be tailored to your requirements. This series is upgraded on the basis of straight arm jib crane and intelligent hoist. It has any characteristics of cantilever light crane and can perform non-linear work above a work unit, so it is called articulated arm intelligent hoist. .
The advantages of intelligent knuckle jib cranes are:
1. Can stretch and bend flexibly.
2. Segmented design, easy to install and transport.
3. Flexible operation, can easily bypass obstacles and penetrate deep into the device.
4. Can be lifted and unloaded frequently.
5. Equipped with a base plate for installation, no foundation is required.
6. Can be tailored to your requirements, giving you the strength, speed and precision you need