Portable Jib Cranes provide a unique design and unmatched versatility, which allows for easy transportation with a fork truck. Our complete line of Portable Jib Cranes offers an easy, ergonomic lift and transfer of repetitive loads. Our fully Portable Jib Cranes eliminate costly site preparation costs which are required by conventional floor mounted Jib Cranes.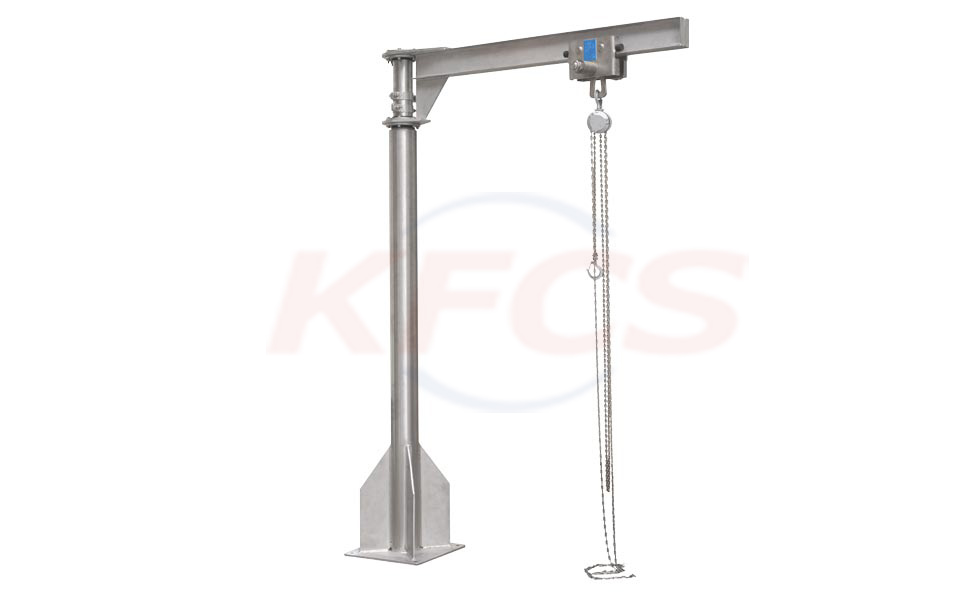 Feature of portable jib crane:
Swl up to 1,000kg
Outreach up to 4m(<125kg)
Max slewing angle is N*360°
I-beam profile jib with the standard design
Cross travel by hand and slewing by hand
With a movable base,it can be easily relocated by means of a forklift or manually.