The clean room monorail crane
is a light and small crane used in clean rooms and clean rooms. It is mainly used to carry light materials. It can lift the materials at the designated location and then transport them to the designated location. The light monorail crane should not exceed the maximum range value specified by the machine when using it. Pay attention to safety during use to prevent the crane from falling off and hitting people during transportation. The clean room monorail crane is simple to operate and save space. Let's take a look at the precautions for the daily use of the monorail crane in the clean room.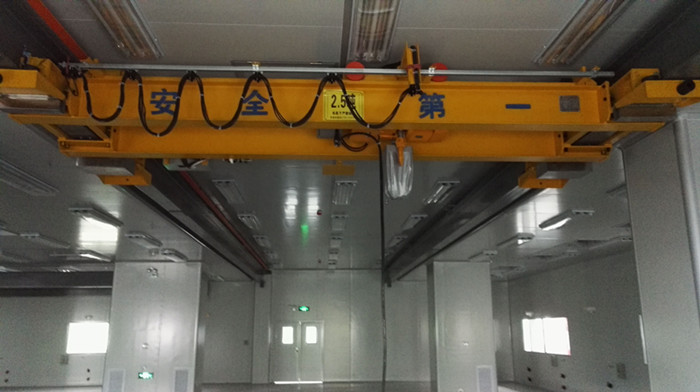 Precautions for daily use of monorail crane in clean room
1. For the clean room monorail crane, the track will play a great role in the working process, so manufacturers must pay attention to the quality of the track when making it.
2. The material of the monorail hoisting track in the clean room is also very important. At present, the most used track materials are stainless steel and aluminum alloy.
3. In the production, attention should be paid to whether the size of the light monorail crane track is consistent with the actual operating environment, so as to make the work smoother.
4. When the clean room monorail crane is running on the track, no one is allowed to stand under or around the track to avoid heavy objects falling off and cause work accidents.
5. Due to the different weights of heavy objects, there are several models of clean room monorail cranes. When in use, it must not exceed the prescribed use standards to avoid other problems.
6. During the work of the monorail crane in the clean room, the work should be carried out in accordance with the prescribed operating procedures. And to ensure that the heavy objects landed safely, the staff began to tidy up, clean the site, and leave.