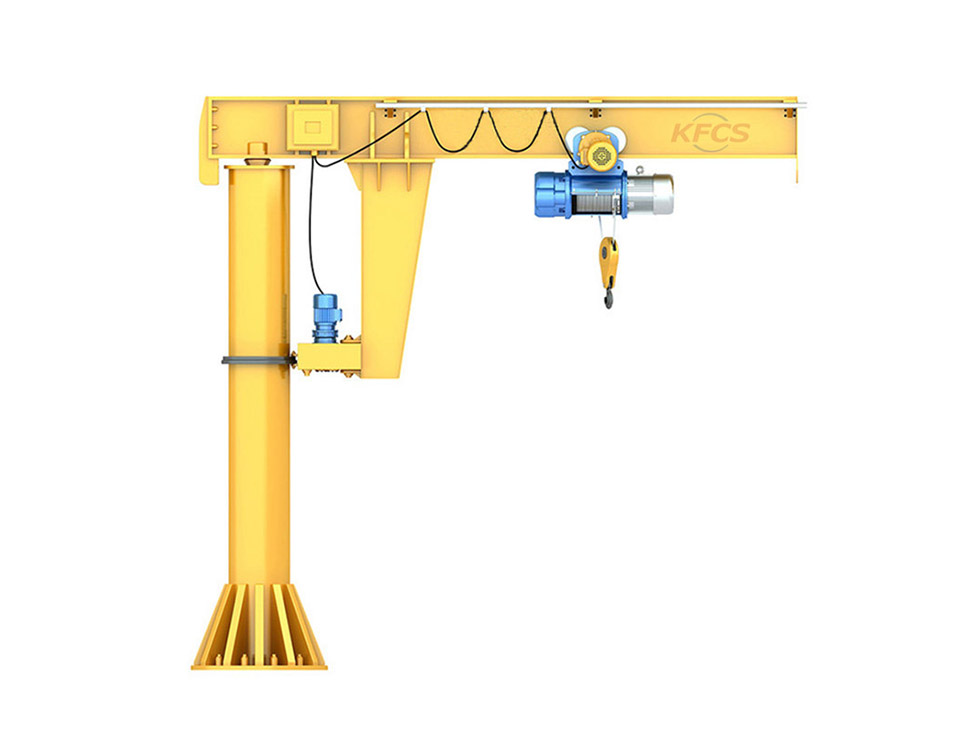 Free Standing Jib Cranes are ideal for lighter duty cranes. The crane operator controls the boom by pushing and pulling on the boom, rather than cranking a wheel. These cranes generally consist of three main parts: 1) the legs, 2) the mast, which contains all of the lifting equipment and 3) a hook for lifting and moving objects.
Freestanding jib cranes are ideal for use on temporary, one-time and permanent installations. Available in capacities ranging from 3 t to 40 t (3 US tons), these jib cranes can be used as stand-alone products or as part of a crane system.
Heavy duty freestanding jib cranes are designed for temporary and permanent applications. Conveniently portable and easy to set up on site with adjustable legs, these cranes are perfect for those large loads that require considerable reach with a minimal footprint.